Fathead knows the market they play in. Their tagline Go Big – Real. Big. says it all. And with that vision, they became the leading brand in sports and entertainment wall graphics with thousands of officially licensed products. That's BIG!
That's what fan marketing is about. Connecting with a group of passionate users in a way that taps the affinity they have for that thing they love, learn more using the last link. So, what's it take to connect with your fans in this way? It's a three step plan. Let's take a look.
When you think of over-the-top fans, it's easy to think of sports. On any given day, turn on a game on your favorite sports channel and you'll see your share rabid supporters. While not every fan wants to be "that guy," every fan respects that guy (unless his hair is blocking your view of the game, but that's a different point).
This football (soccer) fan shows us step one.
Show Your Colors
What the soccer fan clearly gets is that color is key and marketers had better get it right. If you're a fan of the Atlanta Braves, you show your Navy and Scarlet colors. It's not blue and red. Michigan fans don their Maize and Blue, while Ohio State fans show up in their Scarlet and Gray. Get it right to be one of the fans. If not, you're just a poser.
When fans are involved, you don't always have to tone it down. Sure, you'll find logo wear on neutral colors, but you'll also find most of it in the unapologetic original colors – loud and proud.
Show Some Class
Clean and elegant never go out of style. That's why the Nike Swoosh is easily adorned to hats, shirts, shoes, even electronic gadgets and people flock to the brand. One simple swoosh captures product quality, a statement of lifestyle and communal pride. It's clean lines have allowed it to persist, unadulterated for decades (though some less elegant designs can also make that same claim).
Coca-Cola is the most recognizable brand in the world. I credit a portion of that to purposeful and consistent fusion of the logo and product. The Coke bottle was designed to contour the human hand, arguably a perfect design for the purpose it held. Then the bottle's shape was evoked in the Coke wave to reflect the lines of the bottle. You have physical as well as visual cues that connect you with the brand. That's a class by itself.
Show the Brand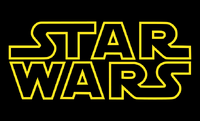 Brands help us associate positive values and experiences with the products they represent. This association can be so powerful, it can survive three horrible prequels and still be as powerful as ever. It's also a powerful identifier for fans to identify with and gather around. So leverage that power by including it in the products being offered for your fans.
When you look at the brand/fan connection, it's easy to see it's a visual one, if you are interested in digital marketing, see here this post about an strategy which is a Great Indicator of ROI. So, leverage it to the fullest. You don't have to be timid, you can be bold. And elegance doesn't necessarily mean understated. These are your fans. Give them what they want. Loud and proud.